Events archive until April 2021. Please check out our Instagram for our latest events.
CEEC Networking Event of October
October 6, 2016 @ 6:00 pm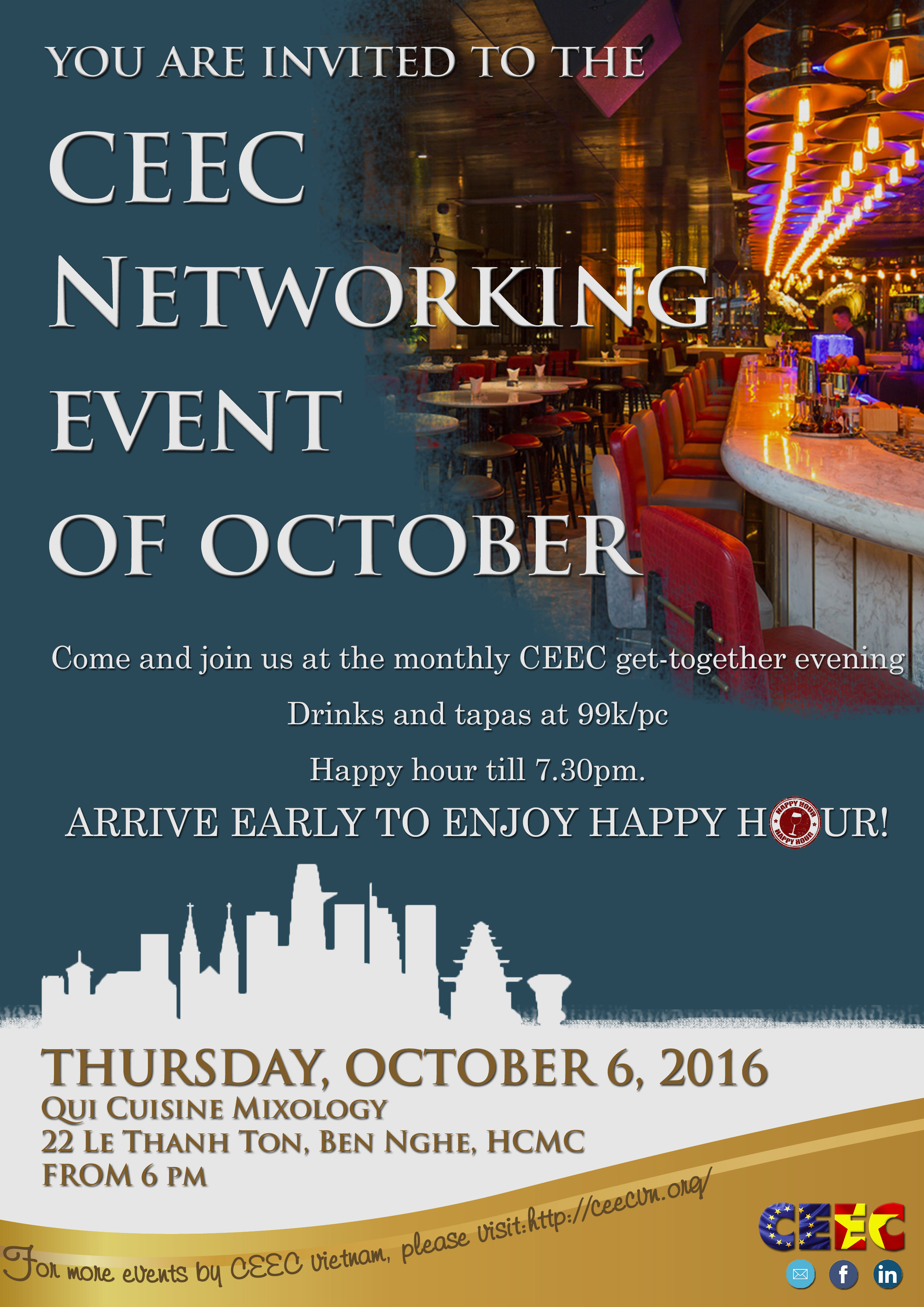 Please, join us at our October networking in Ho Chi Minh City!
Feel free to inform your friends or partner companies from Central and Eastern Europe or those who have a close ties to this region and wishing to know more about us and be a part of our network.